A mortgage broker is a professional financial services intermediary who works with clients to help them find the most suitable mortgage product from various lenders. Brokers have extensive knowledge of different mortgage products and can leverage them to tailor a loan solution that meets their client's needs. They can offer valuable advice on loan structuring based on the client's circumstances and financial goals.
Why Hire a Mortgage Broker in Dubai?
Hiring a mortgage brokers in Dubai is the best way to ensure you get the right loan. A qualified mortgage broker will have access to numerous lenders, meaning they can shop around until they find a product that meets all your needs. They can also provide impartial advice, allowing you to make an informed decision. In addition, they are usually highly experienced and have the ability to negotiate with lenders on your behalf.
Benefits of Working with a Professional Mortgage Broker
Access to a wide range of lenders: Brokers have access to numerous lenders, and they can help you match the right loan product with your financial goals.
Expert advice: A mortgage Advisor can advise on the best loan structure for your circumstances. They can also explain the different types of loans available and how each one works.
Negotiation skills: Brokers are experienced in negotiating with lenders, so they can help you get the most competitive rate and terms on your loan.
Stress-free process: A mortgage broker will take care of all the legwork involved in acquiring a loan, making it an easier and less time-consuming process for you.
Access to special deals: Mortgage brokers usually have access to exclusive deals and promotions that may not be available to the general public.
How to Find the Most Trusted Mortgage Broker in Dubai and UAE
Consider the Reputation of the Broker
When choosing a broker, it's important to consider their reputation. Look into how long the brokerage has been in business and read any reviews or testimonials from past clients to get an idea of their service quality. It's also worth checking with the Dubai Financial Services Authority (DFSA) to ensure they are properly licensed and regulated.
Do Your Research on Available Loan Products
Before selecting a broker, it's important to research the different loan products available. Take some time to understand each loan type's different features and determine which is best suited for you. This way, when you speak with the broker, you'll know what kind of loan product you want.
Verify the Professionalism of the Broker
Once you've narrowed your options to a few brokers, it's important to verify the professionalism of each one. Ask them about their experience, qualifications, and any additional certifications they have. It is also worth asking for references from past clients to get an honest opinion of the quality of service they provide.
Check for Online Reviews and Testimonials
Online reviews and testimonials are a great way to understand what previous clients have experienced with the broker. Check out different review sites such as Google and Facebook, and read through the comments to understand how others have found the service provided by the broker. This allows you to make a more informed decision about who to work with.
Ask Friends and Family About Their Experiences With Mortgage Brokers in Dubai
Asking friends and family about their experiences with Dubai mortgage brokers is another great way to get an honest opinion. Not only can they provide you with valuable insight into the quality of service, but they may also know a few brokers worth considering.
Ensure They Are Licensed and Insured to Operate in the UAE
It's important to ensure the mortgage provider you select is licensed and insured to operate in the United Arab Emirates. This ensures that they are legally allowed to provide services in Dubai and other parts of the UAE and offer protection for their clients.

At eMortgage, we understand that choosing the right mortgage broker in Dubai can be daunting. That's why our team of experienced and qualified professionals works hard to ensure you get the best possible loan for your needs. We take the time to understand your circumstances and financial goals so we can tailor a loan solution that works for you. Plus, with access to numerous lenders, we guarantee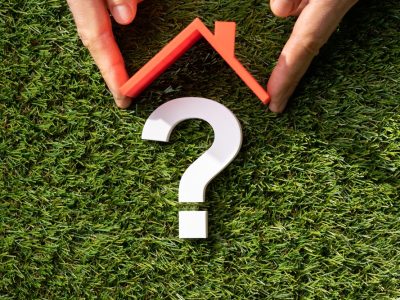 Questions You Should Ask Before Hiring a Mortgage Broker in Dubai and UAE
What Type of Mortgages Do You Offer?
Make sure to ask the broker what type of mortgage they offer. Different brokers specialize in different types of loans, so it is important to ensure they can provide the right loan for your needs.
Do You Have Access to Special Deals or Promotions?
Mortgage brokers may have access to special deals and promotions unavailable to the public. Ask them about any special deals they can offer and how you can take advantage of these offers.
How Many Years Have You Been Operating as a Mortgage Broker?
It's important to find out how many years the broker has been operating as a mortgage broker. This allows you to gauge their level of experience and knowledge in the industry, which is vital when selecting a broker.
Do You Charge Any Fees?
Make sure to ask about any fees associated with using a mortgage broker's services. Different brokers may charge different fees, so it's important to know these before committing to working with a particular broker.
What Are Your Qualifications and Certifications?
Finally, make sure to ask about the qualifications and certifications that the mortgage broker holds. This can give you an indication of their level of expertise in the industry, and it may also give you an idea of the quality of service they provide.
Finding the right mortgage Advisor in Dubai, UAE is essential for securing the best loan product for your needs. Consider all the above factors before choosing a broker with a good reputation, experience, and qualifications. Doing this will help ensure you get the best terms on your loan.
Before you start the process, it's also important to do your own research on different loan products and features. That way, when you speak with a broker, you'll know what kind of loan product you want. With this knowledge in hand, you can feel confident knowing that you're making the right decision when choosing a mortgage broker in Dubai.