If you are a foreign national or non-resident looking to buy property in Dubai, you will need to get a mortgage from one of the banks in the city. The process can be daunting for first-time buyers, but it can be made easier with the right help, understanding, and documents.
Banks, not individuals, always provide mortgages in Dubai. Before you apply, be sure to compare different mortgage packages from the various banks available and make sure that you choose the best one for your needs. You should also research the differences between fixed-rate and variable-rate mortgages – this will help you decide which is best for you, depending on your financial situation.
Types of Mortgages Available to Expats and Non-Residents
The type of mortgage you can get in Dubai may vary, depending on your residence status. Mortgages for non-residents will generally involve higher deposits and be more expensive than those for residents. That said, there are a few different types of mortgages available to expats and non-residents:
Fixed Rate: A fixed-rate mortgage is a loan with an interest rate that remains unchanged throughout the duration of the loan. This makes it easier for you to budget and plan your payments, as the monthly payment amount will remain consistent.
Variable Rate: A variable-rate mortgage comes with an adjustable interest rate. The advantage of this type of loan is that it may increase or decrease depending on the market conditions and can be beneficial if market rates drop. However, it also carries more risk than a fixed-rate mortgage, as the interest rate may rise anytime.

In addition to researching the different types of mortgages available, it is also important to make sure you choose one of the best mortgage providers in Dubai. The right provider can help you get a loan at competitive rates and offer excellent customer service throughout the process. It is also important to ask about any hidden fees or extra costs associated with taking out a mortgage.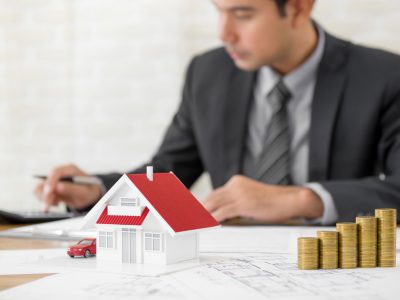 The Step-by Step Mortgage Process
Understanding Your Financial Situation
Calculating Your Income and Expenses
The process of getting a mortgage in Dubai involves understanding your financial situation. This includes calculating your monthly income and expenses, preparing all the required documents, and having a good credit score. Banks will use this information to determine whether you can afford the loan or not.
Determining How Much You Can Afford to Pay Every Month for a Mortgage
Your income and expenses will determine how much you can afford to pay monthly for a mortgage. Banks prefer that your total debt payments (mortgages, car loans, credit cards, etc.) are not higher than 40-50% of your gross monthly income – this is known as the debt-to-income ratio. You should calculate this number before applying for your mortgage.
Credit Score
Your credit score is an important factor in getting a mortgage in Dubai. Banks will look at your credit report and check if you have any past bad debt or financial issues. A good credit score can be beneficial, showing that you are responsible with money and reliable when making timely payments.
Debt-to-Income Ratio
The debt-to-income ratio is the percentage of your monthly income that goes towards paying off your debts (mortgage, car loan, credit cards, etc.). Banks use this number to assess whether you can afford a mortgage or not. Generally speaking, banks prefer that the total debt payments are not higher than 40-50% of your gross monthly income.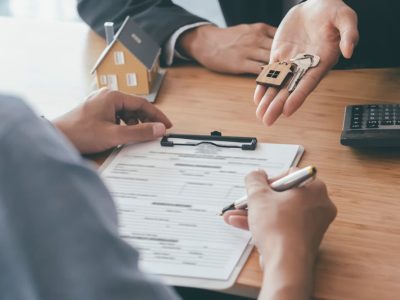 Finding the Right Mortgage Broker
Once you have determined your financial situation, the next step is to find a mortgage broker to help you through the process. At eMortgage, we provide personalized service and assistance to ensure you get the best loan for your property. We are experienced in dealing with banks and can help you negotiate the best terms available.
Here is a quick checklist for all the necessary documents required to get a mortgage in Dubai:
Personal Identification Documents:
Passport
Emirates ID
Visa
Utility bills
Financial Documents
Bank statements for the last 3 months
Salary slips for the last 3 months
Proof of other income (e.g., investments or rental income)
Loan agreements or other documents related to existing loans and credit cards
These documents will be required for a successful application. Depending on your financial situation, additional documents may also be requested. Once all the necessary documents are submitted, it's just a matter of waiting for the bank to approve the loan and then signing the mortgage contract.
The Benefits of Getting a Mortgage in Dubai
Getting a mortgage in Dubai has many benefits. As well as being able to buy property with the money you borrow, mortgages can also help you save on taxes and take advantage of better interest rates than other forms of borrowing. Plus, with a fixed-rate loan, your payments will stay the same for years, giving you peace of mind.
Getting a mortgage in Dubai can be a challenging process – but with the right preparation and documents, it doesn't have to be overwhelming. Knowing your financial situation, researching different mortgages available from different banks, and having all the required documents ready will make the process easier. With professional help from a reliable mortgage broker such as eMortgage, you can get the best deal available and make your dream of owning a property in Dubai come true.
If you are looking for more information or require assistance with getting a mortgage in Dubai, contact us at eMortgage today, and our team will be happy to help.